We are all watching stories of people risking their own lives to save people….I think many of us wish we could do something really heroic just now.
But we each have our assignments, our unique challenges, every day. I am fortunate to be low maintenance, I live alone. My structure and my goals are my own. (Hahaha, like my 2 kitties.) I water the Impatiens or check on the a/c at a vacant listing, address issues with tenants, earn a new real estate certification, check on a client, cheer up a friend, create a new marketing prospectus, participate in global Realtor Zoom conferences, practice yoga to cello music…
Peace and power to all of you who hold your family together at home.
Today my goal is to say "Hi" to clients I may not have spoken with in some time, to neighbors and friends I have not seen at the grocery, or on social media, and Realtor friends I may have missed on recent Zoom conferences.
Being a small independent agent, I can usually afford to focus my full attention on a project and give each client the ultimate "hands-on" real estate experience. So this not so hands-on, virtual, arena is somewhat new to me. But like my peers everywhere, I am jumping in. I will continue to be resourceful in finding ways to show and market homes and make the experience meaningful for those who want to buy and sell real estate. Everything is not fine. This health pandemic is a financial disaster, but it is not a real estate recession. And it is the opinion of most economists and industry experts, real estate will help lead the way to recovery for our economy. So let us all keep putting deals together!
The most frequent question I get right now is what is going on today in the real estate market with this virus situation. And that is still hard to say, because this " new market" is only a couple weeks old. We are not seeing big changes in local statistics at this point… deals still close, deals from last month are largely still in the pipeline. And the market inventory has remained much the same due to several factors: Some contracts are falling out over financing issues/ income disruption, and those properties go back on the market. At the same time some sellers have cancelled listings, or changed to "temporarily off the market" status…generally they own occupied properties where families are nervous to have traffic through their homes until a "safer" time. We see price reductions,sure, but nothing too astounding. In many areas price reductions have been common for some time as sellers enjoyed a climbing market, and occasionally priced their properties a bit too optimistically.
From February 19 to March 19, Pinellas County recorded 922 single famly homes sold. From March 19 to today, April 19, SFR sales totalled 811. 507 condo units sold in the window February 19 to March 19, and between March 19 and April 19, 440 condo units sold. The number of pending sales for both single family and condo units remained essentially unchanged between February 19 and today, as reported by our Stellar MLS market review. That stability is positive.
After over 32 years in the real estate business, I have not seen it all….This is new territory. I have no crystal ball.
If you are a consumer and want to know, "is this a good time to sell?" …Each real estate market has its own rules. But if you are ready, and able, to allow safe showings, I believe now is as good as next month, or a couple months from now. There are buyers out there, I can see this on the response I get from real estate posts. Shopping on line will be stronger than ever, buyers will not favor touring a myriad of homes with their real estate agent before making a decision, and if they are ready to make a move, decisions may come quickly.
If you are a buyer, and you are ready or need to make a move, my advice is to get out there and see if you might make a really good deal on the house you like and want for your family. Sellers will appreciate you more than ever.
Contact me if you have questions I might answer, go well, with best regards,
joan
Many thanks to Doug Izzo, Tampa Bay Beaches Chamber of Commerce :
Good afternoon,
The National Flood Insurance Program (NFIP) was set to expire today. However, Congress passed its 11th extension yesterday, carrying it through June 14, 2019. The plan is, Congress will pass the disaster aid bill before June 14th which includes an extension through the end of September. The end goal is to have flood insurance reform including a long-term reauthorization this summer. More can be found at the following link:
https://www.theadvocate.com
Thank you,
Doug Izzo
Government Affairs Director
Tampa Bay Beaches Chamber of Commerce
Real Estate News Posted Monday, December 31, in RISMedia….Re. FEMA
The Federal Emergency Management Agency (FEMA) announced late Friday it will once again issue and renew flood insurance policies, reversing its earlier controversial ruling from last week that banned sales of the polices during the partial shutdown of the federal government.
A statement posted to the FEMA website Friday read in part, "As of this evening, all NFIP insurers have been directed to resume normal operations immediately and advised that the program will be considered operational since December 21, 2018 without interruption."
The National Association of REALTORS® (NAR) called it "a critical win for home sales."
"FEMA and the Administration deserve credit for hearing our concerns and acting swiftly to address them," said NAR President John Smaby. "This new decision means thousands of home-sale transactions in communities across the country can go forward without interruption, as Congress intended when it renewed the flood insurance program earlier this week. Our research has shown that 40,000 home sales are lost every month that flood insurance is not available."
On December 21, Congress passed legislation that extended the National Flood Insurance Program until May 31, 2019. In an unexpected policy decision on December 26, however, FEMA said it couldn't allow insurers to issue and renew federal policies while the partial government shutdown was ongoing. That ruling was unexpected because in past government shutdowns, FEMA continued to operate the program as authorized. NAR, along with other organizations, including the Property Casualty Insurers Association of America and the Independent Insurance Agents & Brokers of America, urged policy makers to reevaluate the decision. Congress expressed concern, as well.
"We thank the Administration and Congress for stepping up so quickly to ensure the smooth continuation of flood insurance at a time when market disruption would be extremely hard-felt," said Shannon McGahn, NAR senior vice president of Government Affairs.
Dec. 27, 2018 – The Federal Emergency Management Administration (FEMA) yesterday issued new guidelines instructing insurers not to sell or renew flood insurance policies during the partial government shutdown. The announcement took many by surprise, since last week Congress passed and the President signed legislation reauthorizing the National Flood Insurance Program (NFIP) through May 31, 2019.
FEMA's cited the Antideficiency Act (ADA) as the source for its ruling. The ADA generally prohibits federal expenditures/obligations in excess or advance of appropriations, except in cases of "emergencies involving … protection of property."
The National Association of Realtors® (NAR) says the opinion is contrary to the Congressional reauthorization and intent. Further, NFIP is funded by premiums paid by policyholders, not appropriations, so ADA should not apply.
NAR is leading a multi-industry effort, including insurers, lenders and other financial services groups, to reverse this decision. It's also working with key members of Congress as well as the White House to intervene.
In a release today, U.S. Sen. Marco Rubio (R-FL) asked the Office of Management and Budget to reverse FEMA's decision. "I strongly disagree with [FEMA's] guidance, as it incorrectly interprets Congressional intent demonstrated last week," he said.
Check Florida Realtors' Facebook page and floridarealtors.org for updates.
© 2018 Florida Realtors®
*Pinellas County Real Estate Market Trends
*Coastal Concerns
    Red Tide
    Flood Insurance
*My Real Estate Promotions
Greetings….
People from up North, like I was once upon a time, laugh when I tell them Florida has seasons. I see it now, the daylight shines at a different angle, the sky has a different hue, the air a different feel, the clouds a different shape, our season changes soon.
And before it does, greetings with this Summer Newsletter!

I appreciate this summertime along our coast more each year, perhaps part of growing older. Even our most scorching hot summer days close with magnificent serenity. Sunsets along our Gulf coast seem more incredible the more I watch them, a 360 degree panorama from one perch on the dunes. This photo looks south from 26th Avenue in Pass-a-Grille…how clever of the sun, to ignite a brilliant explosion in the southern sky when it has already set in the western horizon.
Pinellas County Real Estate Market Trends…
Last week David Bennett, President and CEO of the Pinellas Realtor Organization, reported July statistics and year over year, there is no let down in median sales price and time to sale for single family homes or townhome/condos. "The median Sales Price for Single Family Homes was up by 4.2% from last year, at $250,000 for July 2018 versus $240,000 for July 2017. The Median Sale Price for Townhomes/Condos was $164,900 for July 2018, up 3.1% from $160,000 in July 2017. The Median Time to Sale for Single Family Homes was 61 days this July, down 7.6% from 66 days last July. Median Time to Sale for Townhome/Condo market was 72 days in July 2018 and 74 days in 2017, down at 2.7%.
The Average Sale Price for Single Family Homes rose from $312,210 in July 2017 to $320,584 in July 2018. The Median Time to Contract for Single Family Homes was 22 days in July 2018, up 15.8% from 19 days last July. The Months Supply of Inventory for Single Family Homes increased 12.0% year-over-year, with a 2.8 Month Supply this July, as compared to a 2.5 Month Supply in July 2017. New Listings for Single Family for July were 1,312, down 9.4% from last July, at 1,448. The Active Listings for Single Family Homes rose 2.4% from 3,049 in July 2017 to 3,122 in July 2018. Dollar Volume for Single Family Homes increased 1.6% year-over-year, with $383.1 million in 2018 versus $377.1 million in July 2017. Year-over-year, Closed Sales for the Single Family were down 1.1% with 1,195 in July 2018 versus 1208 in July, 2017. Paid in Cash sales for Single Family increased 12.6%, from 294 in July 2017 to 331 in July 2018.
The Average Sale Price for Townhome/Condo was $225,849 in July 2018, down from $226,638 in July 2017. The Median Time to Contract for Townhome/Condo market was 31 days. It was 32 days in July 2017. The Months Supply of Inventory for Townhome/Condo fell 3.4%, from 2.9 months in July 2017 to 2.8 months in July 2018. New Listings for Townhome/Condos for July 2018 were at 793, up 4.8% from 757 in July 2017. Active Listings for Townhomes/Condos dipped 5.9% from 2,178 in July 2017 to 2,050 in July 2018. Dollar Volume for Townhome/Condo saw a 2.7% increase year-over-year, with $170.2 million in July 2017 compared to $174.8 million in July 2018. Closed Sales for the Townhome/Condo segment rose 3.1% year-over-year, at 751 in July, 2017, versus 774 in July. Paid in Cash Sales for Townhome/Condo decreased 2.0% from 410 in July, 2018."
Local beach real estate markets are moving much as they have the past year, though perhaps less seasonally that we have experienced in the past. I see properties sell readily, then some not so fast, low inventory nudging prices upward, amid price reductions and "back on the markets." The property with the properly-targeted price sells faster.

Click  the following link for market data in the Pass-a-Grille area for the past 3 months of summer:
https://mfr.mlsmatrix.com/DE.asp?k=3031873XRWZH&p=DE-300747420-510&L=1
My website has a program anyone can use to search MLS real time, or create a comparative market analysis for your home. Call me for help to assimilate the information to meet your specific goals, or we can research property not only in your backyard, but all over the world!
http://GulfToGlobalRealEstate.com
Coastal Concerns…
Red Tide:
Up to now our coastal summer weather has been benign, our beaches mostly clear and sparkling. Beaches south of us have not been so fortunate with the Red Tide event, and we are watchful in Pinellas County as this algae bloom lurks off shore. So far we have had minimal signs of its effects, no toxic air, albeit some dead fish washed up a few days ago. There have been no reports that red tide has come on to any of our beaches. So far we are blessed. Be alert of course, but help spread this word. Here is a link to a site where residents and visitors can check conditions at all Gulf Coast beaches…. Click on "beaches" to find your town. As of this morning my beach, Pass-a-Grille, is green flag, water conditions clear, no signs of red tide. https://visitbeaches.org
Flood Insurance:
Doug Izzo,legislative director at the Tampa Bay Beaches Chamber of Commerce, has again shared his research of flood insurance issues. He and the Chamber President have authorized my forwarding it, noting no further updates are expected until November. Here is a link to the most current information, with thanks to TBBCC:
http://www.tampabaybeaches.com/flood-insurance.html.
My Real Estate Promotions…
 

18132 NASSAU POINT DRIVE




TAMPA, FLORIDA, 33647




Offered For Sale At $198,000

 

LUXURY WATERFRONT 3/3/2 CONDO,




GATED COMMUNITY,




ST. PETE BEACH




…$925,000

Vacation At Home!… in this elegant 3 bedroom/2.5 bath/1 car gar. home on the very popular Nassau Point cul-de-sac in a beautiful PUD Community, Heritage Isles….and for $40 per year, enjoy security and a maintenance free lifestyle with an 18 hole Championship Design golf course, ponds, lakes, lighted tennis courts, volley ball and basketball courts, restaurant/clubhouse, new gym facility, park, playground, and huge family pool. This is a very private unit which backs onto a conservation area, a lovely natural cypress hammock. Unit is upgraded with handsome engineered wood flooring throughout, ceramic tile in kitchen and baths, granite countertops, stainless steel appliances. The comfortable layout includes a foyer entrance, downstairs guest half bath, full laundry room near upstairs bedrooms, open kitchen with eat- in area and pantry, spacious great room and private screened porch. Affordable monthly HOA fees include roof and reserves, insurances, maintenance,pressure washing, painting, landscaping maintenance, water, security patrol. Close access to I-75 and USF, malls, and restaurants.

 

…this is the first Boca Sands Condo unit available in months!…

OPEN HOUSE Sunday, August 26, and Sunday, September 2. 1 to 3 P.M. Look for my associate at the call box or call Joan's cell 727-580-0822.

5301 GULF BLVD., UNIT F507. $925,000.

COASTAL LIVING at its best! Luxury Boca Sands condo, St. Pete Beach, gated community, 2 master suites with balconies, 3rd bedroom plus 3rd full bath, plus private foyer, office, butler's pantry, laundry, formal dining room, great room, 2 enclosed garages. Dramatic views over open Intracoastal, across the street from the Gulf of Mexico.

Click this link for more information…
https://bit.ly/2P3JE7j
RECENT MARKET STATISTICS
WORLD CLASS REAL ESTATE
STAGING TIPS
RECENT MARKET STATISTICS:
David Bennett, President and CEO of the Pinellas Realtor Organization, provides a monthly statistical study of our local market activity, month over month, and year to year. His recent study summarizes: "The Pinellas County real estate market is continuing to see the trend of higher sale prices and a shrinking inventory for both the Single Family and Townhome/Condo segments. The Median Sale Price for Townhomes/Condos was $159,000 for March 2018, up 14.4% from $139,000 in March 2017. The Median Sale Price for Single Family Homes was up by 8.7% from last year, at $250,000 for March 2018 versus $230,000 for March 2017. The Months Supply of Inventory for Single Family Homes is down 14.8% year-over-year, with a 2.3 Month Supply this March, as compared to a 2.7 Month Supply in March 2017. The Months Supply of Inventory for Townhome/Condo also fell 17.6%, from 3.4 months in March 2017 to 2.8 months in March 2018.
Real estate markets are local, often seasonal as we know, and isolated communities can be challenged by other events more or less significantly than surrounding areas, such as Hurricane Irma or flood insurance concerns. A local market can experience its own over supply or under supply within any overall strong real estate market.
Using data searches on the Florida Regional MFRMLS system, I've generated 2 graphs specifically for the Pass-a-Grille/Don Cesar/Vina del Mar real estate market where I live.
Historic Count of Active Listings
Historic Sales Price Trend
Pass-a-Grille Area 6 Month Market Snapshot
Single Family
Condominium
Income
Visit my website http://GulfToGlobalRealEstate.com to research your neighborhood market, or build a preliminary Comparative Market Analysis for your own home. When you are ready to sell, call me for more in depth analysis, projections, and targeting your most successful sales position in your market.
WORLD CLASS REAL ESTATE
"In 2017," NAR chief economist Lawrence Yun reports, "foreign buyers bought more than double the figure in Florida real estate from a decade ago."
I'm fortunate to be directly engaged with global minded professionals as a Director on The Pinellas International Council of Realtors. At the end of 2017 our local International Council was awarded Platinum by the National Association of Realtors for our achievements and execution of mission. Please visit the PIC website,and see what we do….https://pinellasrealtor.org/pinellas-international-council, and visit the PIC Facebook page.
"The mission of the Pinellas International Council of the Pinellas Realtor® Organization (PRO) is to further enhance the professionalism of REALTORS® serving foreign and U.S. customers engaged in international real estate transactions by providing education, information, networking and marketing resources."
On May 6 Realtor.com published a report by Nicolas Bedo (www.realtor.com/research/international) on International Demand, March 2018. Tampa/StPetersburg/Clearwater has moved up to position 11 of all Top US markets for International Traffic. In the entire state of Florida, our Tampa Bay rating is only surpassed by the greater Miami (4) and Orlando (7) real estate markets as the area where international real estate buyers are shopping for a home.
STAGING TIPS
What do you think of when you hear the phrase "staging" a home? Certainly a home that is empty sells better with some furnishing. Empty is somehow sad. Often real estate agents suggest hiring a professional designer or "home stager" with interior design contacts. Often this is not in the seller's budget.
Actually Staging means preparing a home to show, and it does not mean literally, "furnishing." It means clearing out clutter and leaving a generally sparse canvas where the buyers' vision takes over. It means simplifying so that essential spaces are defined without clutter, where air, freshness, cleanliness, light, utility, even whimsy, translate into a pleasant invitation.
Sometimes an agent and homeowner will engage a "home stager" who simply counsels sellers about things the agent is uncomfortable to tell them. Don't take it personally, don't pay someone else to tell you what the agent should tell you, "clear out and clean up." No hurt feelings!… Admit it, this simple advice generally applies to every one of us when we prepare a home for sale. Often a good friend or our agent can help us "see" what we need to do..
Work with your agent to determine how to simply and tastefully arrange your rooms so buyers… other people… sense the space and envision living there with their stuff. Serious buyers do not come to see your furnishings. And literally Everyone appreciates a home that is fresh, clean, airy, bright, inviting. Avoid anything that can detract in any way. Fresh paint, sunlight, a spotless kitchen and bath…you can't go wrong .
Here are a few tips:
Pay attention to the exterior appeal of your home…You may need to pressure wash and/or freshly paint the house. For general appeal a light sunny neutral color will work best.Clear driveways, manicure the yard, pay special attention to the entry sidewalk and door. Paint or replace the front door and any shutters if necessary.
Clean all windows inside and out.
The interior should be immaculate, walls and ceiling unstained and if needed, freshly painted a neutral color. Flooring should be clean and not show traffic patterns. Clean and fresh always wins over worn/used or cluttered, every time.
Limit furniture in each room, simply focus on giving buyers a dimensional perspective. An empty room appears somehow sad, smaller than the same room with sparse furniture. Place only enough pieces of furniture to give buyers a dimensional perspective that an empty room cannot convey..
Less is better. Light and space are basic and necessary features. If you don't have them, create them. If you have particularly nice flooring or large windows, for example, this is your story. Remove your heavy drapery or the overstuffed couch you enjoyed so many Saturdays slouched upon.
Space, light, a bit of color and whimsy against a fairly neutral canvas, a single colorful painting, a large vase of fresh flowers on a table…. These Invite a smile. Create that mood and you'll make the most of first impressions.
2910 Pass-a-Grille Way
Sold full price $850,000
Remodeled and rented
Classic mid-40's 3 bed/3 bath home is located on a double lot only two doors from the dunes and the Gulf of Mexico, along a relatively private ten block section of beachfront.
105 13th Avenue
Pass-a-Grille, Florida, 33706
List $599000, sold $590,000
One of our Pass-a-Grille community treasures, this little 2/1 bungalow, built in 1925, is on the State Inventory of Historic Sites. Cherished by its current owners as a secret beach retreat since 2004, this dear home awaits its new history.
• INSIGHT AND STATISTICS, REAL ESTATE MARKETS…HOW ARE WE DOING?….
• WORLD CLASS SERVICE
• IN MY NEIGHBORHOOD
INSIGHT AND STATISTICS, REAL ESTATE MARKETS…HOW ARE WE DOING?
Reports from the National Association of Association of REALTORS® (NAR) reflect nationwide statistics, and of course, the Pinellas Realtor Organization (PRO) provides a monthly statistical study of our local market activity, month over month over month, and year to year. In reviewing these reports keep in mind, individual real estate markets are local, they are often seasonal, or challenged by other events, and they are cyclical. Even sub-markets such as single family, condos, apartment buildings, office or retail, can experience "bubbles" (generally meaning "over supply") within a strong overall real estate market.
Selling a Lifestyle, Specializing in you….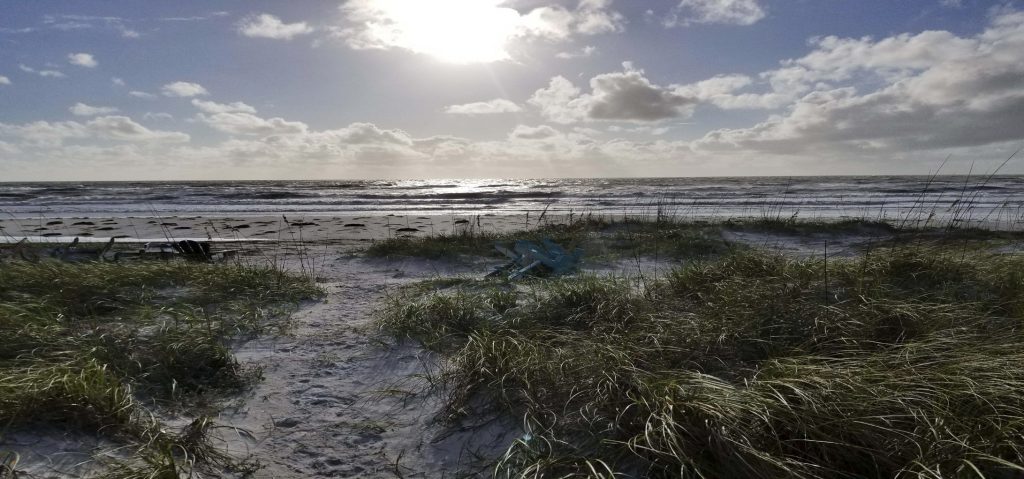 Never the blind optimist, bless us all who must live by the sea…There is no better place for me, every day is a gift!.
Just over a year ago, August 5, 2016, FloridaRealtors.org published an article by Larry Kendall, author of Ninja Selling,
called "Bubble trouble? Four fundamentals you need to know."
" 'Are we experiencing a real estate bubble?'…This is a question we're being asked more and more by customers,
investors, media and even our team members. Dr. Lawrence Yun, chief economist for the National Association of
Realtors, doesn't see a bubble at the present for three reasons:
1. A shortage of supply in both new and resale housing. Bubbles are usually the result of oversupply.
2. Interest rates are lower now than in the bubble years of the mid-2000's resulting in better affordability.
3. There is no sub-prime lending causing people who are unqualified to buy housing and then default."
And here we are a year later, FloridaRealtors.org today published this news: " – Oct. 24, 2017 – U.S. housing markets
are expected to remain healthy through at least the end of 2018, with no housing bubble in sight and no projection of
home prices falling, according to the Fall 2017 edition of The Housing and Mortgage Market Review (HaMMR), released
by Arch Mortgage Insurance Company.
The HaMMR features the Arch MI Risk Index, a statistical model based on recent housing market indicators. The index
suggests that over the next two years, the probability of home price declines in America's 401 largest cities averages
just 4 percent – an unusually low number.
The trend reflects broad-based favorable fundamentals, such as a tightening job market, relatively low interest rates, a
low number of homes for sale and an overall housing shortage."
A well considered study/forecast of the real estate cycles in any given market will include four fundamentals, according
to Mr. Kendall. These are employment, appreciation, affordability, and supply vs. demand ratios. As always, consult
your real estate professional who is experienced in the market of your choice for study sources, and for understanding
beyond the plethora of often misleading valuations and false realities offered on-line.
The National Association of REALTORS® (NAR) reported nationwide existing home sales were slightly higher in
September than in August, but were lower on a year-over-year basis for the first time since July 2016. Existing-home
sales totaled 5.39 million, a 0.7 percent increase from August but a 1.5 percent decrease from one year prior. Inventory
increased 1.6 percent to 1.90 million, 6.4 percent below one year ago.
"Home sales in recent months remain at their lowest level of the year and are unable to break through, despite considerable
buyer interest in most parts of the country," says Lawrence Yun, chief economist at NAR. "REALTORS® this fall continue
to say the primary impediments stifling sales growth are the same as they have been all year: not enough listings—
especially at the lower end of the market—and fast-rising prices that are straining the budgets of prospective buyers."
Inventory is currently at a 4.2-month supply whereas a 6 month supply is considered a balanced market that equally
benefits buyers and sellers.. According to Danielle Hale, Chief Economist for Realtor.com, "Inventories also continue
to plunge, creating challenges for buyers across the country. On the bright side, we're starting to see home price growth
slow down, with sale prices up only 4.2 percent from a year ago." (RIS Media, 10/23/17).
David Bennett, President and CEO of the Pinellas Realtor Organization, reported September's numbers for our local
real estate market this week…."…it comes as no surprise that Hurricane Irma made somewhat of an impact on the real
estate market. Before you get too concerned, there are some important takeaways from this month's statistics. Yearover-
year, Closed Sales for the Single Family segment in September were down 25.3%, but this is directly related to the
length of time businesses, schools, and other institutions were closed before and after Irma's impact. Median Sale Price
for Single Family Homes was up 11.7% from last year, at $248,000 for September 2017 versus $222,000 for September
2016 which is a strong indicator that the housing market was just delayed, rather than derailed."It should also be noted
that there were only 20 business days this September, and even if title agencies, banks, and other major players in the
market were only closed for four days, that is 20% fewer business days to get things done."
Also factored into the Irma-related drop in closed sales… financed
transactions were delayed before and after Irma passed, because
insurances could not be bound. Additionally, after a natural disaster suchas Irma, it is the general procedure of lenders to employ local appraisers to survey each property for damage prior to proceeding with any closing, since the property is the lender's security for the purchaser's loan. I hold open house nearly every weekend, most recently, and repeatedly, in Pass-a-Grille at the southernmost end of St. Pete Beach. I assumed there would be a drop in the number of visitors immediately before and
perhaps for some weeks after Irma, compounded by our intra-season time of year. I was astounded last weekend to have close to the largest open house attendance I ever recall, prospective buyers and visitors from around town, Tampa and Orlando and across our State, as usual, but also a number of out of state groups came by, including a very determined couple from Dallas (Harvey) who have decided they want to buy here, two individual investors, one from Connecticut and the other New Jersey
(Sandy), among visitors from Georgia, Kentucky, and Maryland. What a positive indicator this day was for me. We are doing okay! I am selling a lifestyle and people are coming to buy it. …And not only for those investing in owner occupied or second homes.
As I write this, 10/24/2017, FloridaRealtors.org reports: NEW YORK – Oct. 23, 2017 –" Real estate observers say that house flipping, which declined after the financial crisis in 2008, is on the rise again, thanks to low interest rates and rising home prices. Last year, 5.7 percent of all home sales were flips, the highest level since 2006, according to Attom Data Solutions." I see this happening very close to home! And beside conventional financing, savvy investors are finding hard money lenders back in town, no income verifying but tightly secured with substantial down payments, higher interest rates, for quick cash, short terms.
WORLD CLASS SERVICE
BRAVO! to the fine group of real estate professionals, the Board of Directors of the Pinellas International Council, with whom I have been honored to serve since the height of the Recession 8 years ago…. The work ethic, cooperative
attitude, passion and generosity of each and every member has truly been the "wind beneath my sail."
In a letter to the Pinellas Realtor Organization from the National Association of Realtors dated October 13, 2017:
"I am pleased to inform you that your association's Global Business Council has been
named a Platinum Council in the 2017 Global Achievement Program. Reaching the
Platinum award level places you in the top 11% of councils operating nationwide.
I hope you are as proud of this achievement as we are of the hard work and dedication
that your association has contributed to raising members' awareness of global business
in your local market. Your council has demonstrated the utmost commitment to helping
members capture their share of the global real estate market in the United States, in
addition to connecting your council and members to the global community in your area.
Enclosed please find your Council's Platinum badge. On behalf of the 600,000 REALTORS® represented by Global Business Councils across the country, we thank you for your efforts and congratulate you on your outstanding achievement…."
Financing Tips:
For investors who want to make a cash offer to purchase, there are loan programs one can set up to close after the
purchase, especially for owner occupied or second home buyers. There are also investor (flipper) "hard-money"
loans for good credit, substantial down payment, $100k minimum purchase… for example, 40 to 50% down, no tax
returns… quick cash loans are available if secured by low LTV (loan-to-value) loans for high credit score investors,
currently around 9 to 12% annual interest rate amortized over 30 years carrying short term balloons up to five years.
IN MY NEIGHBORHOOD
We meet any challenge!…Amid an assortment of potholes and pitfalls over the Spring and Summer months just past, I
sold three properties right in the midst of our Pass-a-Grille road construction dust bowl.
No one works for you like I do…
Summer Newsletter
Flood Insurance – Whats Coming?
Dear Neighbors, Clients, Friends and Fellow Realtors…
It is a monumental task to find long term solutions to address the sustainability and continuity of the National Flood Insurance Program (NFIP), and still balance the affordability needs of consumers. The issues involving the upcoming makeover of the NFIP are critically important for our coastal communities, including 22,000 communities that depend on it. It is important Congress get this right.
NFIP has been a law for almost 50 years, but has gone through several transitions, most recently in 2014: the Homeowner Flood Insurance Affordability Act. That Act reinstated grandfathering of lower rates, and also changed the process for subsidizing premiums.
NFIP needs the reforms to be reauthorized by September 30 this year. Following is discussion of the seven bills. The reforms submitted and relative issues contained in these bills affect me as a Realtor and property owner, and I have organized my Summer Newsletter to outline the proposed bills and provide a source of information for fellow real estate professionals and property owners.
Address individual concerns to your insurance agent, I am no expert in this field. But I will convey resource information as concisely as I can. I am drawing directly from the summary article published by Inman News on June 30, by Amber Taufen, staff writer, Inman.com/2017/06/30: "NAR Supports Six of Seven Bills Proposed to Re-authorize, Reform National Flood Insurance Program."
In her article, Ms. Taufen publishes and summarizes a letter from William E. Brown, 2017 President, National Association of Realtors, to Honorable Jeb Hensarling, Chairman, House Financial Services Committee, and Honorable Maxine Waters, Ranking Member, House Financial Services Committee, Washington, D.C.
Following this summation I am directly forwarding the information and resources provided me by Doug Izzo, who is in charge of Legislative Affairs for the Tampa Bay Beaches Chamber of Commerce. Both organizations, NAR and TBBCC, appear closely aligned in their areas of support and/or concern.
The INMAN summary article reports the new legislation would exempt commercial property owners from purchasing flood insurance for properties in "Special Flood Hazard Areas." The bill that NAR opposes would eliminate "all future grandfathering for existing homeowners who have followed the law, built to code and invested tens of thousands of dollars to reduce their risk, as well as NFIP's exposure." NAR further says the flood mapping reforms "don't go far enough. FEMA must obtain the elevation data necessary to calculate and disclose full risk rates for all homes in the NFIP by transitioning to building specific flood maps like North Carolina's….It should not be incumbent on homeowners to spend hundreds of dollars to provide information that a federal program funded by their tax dollars should be collecting in the first place." (NAR President William E. Brown). "NAR is very concerned about the cumulative impact of the bill's new surcharges and fee increases on the total cost of flood insurance; additional analysis is needed to evaluate the cumulative impact of the collective changes for a range of policyholders….legislation that strikes a balance between the long-term sustainability and affordability of the NFIP." Concluding the NAR recommendations, NAR President Brown assures Congress the NAR looks forward to working with legislators to "strengthen and improve the 21st Century Flood Reform Act as it works its way through the legislative process."
Ms. Taufen summarizes: NAR supports 6 of the 7 bills, those containing the following propositions:
Establish an NFIP rate cap of $10,000 per year — NAR supports this but wants to remove a requirement that homeowners file a valid elevation certificate in the previous calendar year to access the rate cap.
Remove barriers to private flood insurance while keeping NFIP viable.
Set standards for communities to develop their own flood maps and clarify the opt-out provision so it applies "only to large commercial portfolios where many buildings could be covered by one private market flood insurance policy."
Develop plans for mitigating repetitive loss.
Requiring the Federal Emergency Management Administration (FEMA) to use replacement cost values for individual structures instead of a national average..
Double the amount of increased-cost-of-compliance (ICC) coverage and "allow homeowners access to mitigate their property before it floods."
Below is the letter sent me by Doug Izzo of the Tampa Bay Beaches Chamber of Commerce which provides us direct links to the seven new flood insurance bills, "most good legislation," he notes. I include it in its entirety:
There are seven flood insurance bills. Most are good legislation. The good bills are listed below
HR 2875, the NFIP Administrative Reform Act. This bills allows for additional ICC Coverage and improves the claims process.  
HR 1558, the Repeatedly Flooded Communities Act. It now allows (as opposed to requires) the Administrator to sanction and removes the suspension of communities from the NFIP as a sanction.  It essentially mirrors FEMA's current sanctioning authority. 
HR 1422, the Flood Insurance Market Parity and Modernization  Act. 
HR 2565, Uses replacement costs in determining premium values
HR 2246, Taxpayer Exposure Mitigation Act of 2017.
HR 2868 NFIP Policyholder Protection Act. 
However, one (HR 2874  21st Century Flood Reform Act) needs changes. We are urging congress to vote no on the The 21st Century Flood Reform Act, unless major changes are made.
See below for our top concerns with the legislation. 
Raises the flood insurance rate increase from 5% to 8%
Removes Grandfathering
Prohibits offering coverage in the SFHA for new construction
Prohibits covering the replacement value of homes over $1 million
See below for more information on these issues:
Removal of Grandfathering and Prohibition on Coverage for Certain Properties  
Any renewal of coverage on grandfathered property where new maps have been adopted after construction of the structure –The legislation prohibits a renewal of coverage for grandfathered properties that have been remapped into higher risk zones beginning 1/1/21. A grandfathered property is designated as any property built to FEMA's required Base Flood Elevation and standards at the time of construction and is thus allowed to be grandfathered in to the zone and BFE at time of construction. Under current law, if your community adopts a new map and under the new map, your property is now below the Base Flood Elevation or you are remapped into a new zone, you are not forced to pay a rate based on the new base flood elevation. Those who played by the rules and built as they were told should not be penalized under new, sometimes inaccurate, maps. This scenario is what caused premiums to skyrocket post Biggert-Waters. A helpful overview of grandfathering can be found here.
 New Construction in Special Flood Hazard Areas (A or V zones) – The legislation prohibits offering NFIP coverage for new construction in the Special Flood Hazard Areas after 1/1/21. 
 Any structure with a $1M replacement value cost – The legislation prohibits offering NFIP coverage for any property with a replacement cost value of $1M+ in the Special Flood Hazard Areas after 1/1/21.
·       Rate Increases – The legislation increases the floor of rate increases from 5% to 8%, which compound annually. This provision will impact pre-FIRM subsidized homeowners, which is about 20% of NFIP properties. These properties are already on a glide path to actuarial rates, and Congress does not need to accelerate that. 
The Homeowner Flood Insurance Affordability Act retains the Biggert-Waters requirement that these properties move to actuarial rates but slowed phase in. Congress should not accelerate this mandate. Further, if the provisions regarding grandfathering outlined above are implemented, grandfathered post-FIRM properties will be subject to this increase as well. 
My special thanks to Doug Izzo and the Tampa Bay Beaches Chamber of Commerce for providing us this invaluable source of information.
BUYER  GUIDELINES AND TIPS
LEGISLATIVE  NEWS
FINANCING TIPS
BUYER  GUIDELINES AND TIPS


In the National Association of Realtors 2016 Profile of Homebuyers and Sellers, it was reported 90 percent of buyer and sellers used an agent during the real estate process.  This was not only to negotiate a deal or handle the mountain of paperwork and disclosure issues in a given transaction.  Given the present day  preponderance of on-line data, the plethora of misleading valuations and false realities, and the  well-meaning advice of family and friends, an overwhelming number of buyers eventually  sought  the help of a Realtor.  They looked to a professional real estate counselor as someone they ultimately trusted to help them identify and purchase the most suitable location, properly priced, also affordable, property for their individual needs and wants, and to guide them to the appropriate financing sources.
Buyers need to come to the table with a firm understanding of what kind of home they need and what they can afford to pay for it.  They should narrow their  search to neighborhood(s) that suit  their work, play, school, lifestyle;  they should have an idea of their plans for that home in say, five years.
It's interesting to note during 2016, for the third year in a row, the average age of a typical homebuyer was 44 years old.  The largest number of buyers were married, but the percentage of single female observed opportunity for single women is making home-buying more feasible for them.
Inventory is now at a 20 year historic low.  Credit, although easing a bit over recent years, remains tight.  Documentation requirements are quite detailed.  Sellers are understandably leery of buyers who have not aligned with a mortgage professional, let alone who have not even started the process with a lender, before viewing their home.    When you find the right home, do everything possible to be, and be viewed in, the best position you can to buy that home, or you could lose it..
 Be Prepared!
To Inman News (www.Inman.com/2016/11/02/poll), there are three major mistakes made by  first–time homebuyers…and they are worth calling to mind for even the  seasoned buyer, especially the one who is in a relocation situation, simultaneously selling and buying, with tight moving deadlines:
 Not talking to a lender first…   'Pre-qualified"  means a lender has taken a simple glance at your credit score and you've had a quick conversation about income.  Get a "pre-approval" which means you have provided that lender with the required income documentation .  Get your paperwork in order, including 3 months asset account statements, two years IRS Returns, paystubs, paper trail of down payment.   A seller will consider your offer stronger if you are pre-approved,  and if you're competing with a cash buyer, this may be the only foot you have in the door.
Waiting too long to make an offer…do your homework, vet your  real estate agent so you feel confident in his or her guidance, narrow your wish list, and search only the most plausible areas and price range for the features you want.  Do your part, i.e. communicate with your agent, and be ready to step up when you find the right property.
Offering too little for properties…    Making a strong offer doesn't necessarily mean making a full price offer.  Sometimes sellers are working in a tight transfer situation, sometimes their property, for whatever reason,  has lingered on the market longer than others in the same area.  A Realtor can  help you determine if these are meaningful considerations when making your offer, and also help you evaluate that market and prevailing conditions and pricing so you feel confident you are not over-paying.
---
Ten times out of ten, rather than making a low ball offer to that seller, which can immediately move him into an antagonistic position, it's better to make an offer that at least seems fair or well-thought-out.    There are times, even  where he may not have considered it acceptable under different circumstances, a seller may be inclined to accept rather than counter… given your quick action, your financial qualification, the proposed length of escrow, the number of contingencies you put in the contract.  There are situations where price is not the only seller motivation, terms might play a major role, and your own qualification, sincerity and stability weigh in..  In any event, listen to your agent, and when you decide to make your move, give thought to the structure of your offer and keep it reasonable.
---
LEGISLATIVE NEWS
April 28, 2017, Tallahassee, Fl.  HB-483/SB  398 has passed, thanks to a multi-year effort by Florida Realtors to reign in the astronomical fees some association management companies have been charging sellers for estoppel certificates when they go to sell their units.
A title  company closing a condominium sale will require an estoppel certificate  be ordered and paid for by the seller, it is an affidavit from the HOA management company that seller is up to date with homeowner association dues and any other pending assessments as of the date of closing and transfer to a new owner.  Whereas a management company should by definition of duty have this information at their fingertips, there has been no control  on what is considered a fair charge for a relative courtesy, putting this information in writing, in the form of a letter of affidavit, to the title company on the seller's behalf.   
Up to now there has been no cap, no legislation stating what is considered a "reasonable fee" to charge a seller for this letter..    Across our State, there have been  estoppel fees reported as high as  $1610, charged to the seller  of a property that sold for only $190,000!
 
Once signed into law, the statutory cap will go a long way to curb exorbitant fees charged many owners of condos / deed restricted communities by association management companies.    The cap is now proposed to be $250 per unit for owners who are current in their assessments.  An additional  $100 can be charged for "expedited" estoppel certificates (delivered within 3 business days), and another $150 can be charged if that owner is delinquent in assessments.  Thus the maximum will be $500 for a single delinquent expedited estoppel certificate.  There will be a standard estoppel form used across our State, and it will be valid for 30 days.  
Thank you Florida Realtors!
FINANCING TIPS
The Home (Mortgage) Run…
When buying a home, or refinancing your present mortgage, it's wise to consult a mortgage specialist to match your individual needs and goals with the right mortgage, in this case  a Fixed Rate Mortgage amortized over 15 years versus 30 years.  If you borrow $100,000 for 15 years at an available rate of 3.65% you'll end up paying $130,008.60 in principal and interest.  Borrow for 30 years at a rate of 4.02% annual interest rate, you'll pay $172,284.85.  Thus you'll save $42,276.25 if you can afford the 15-year loan with a monthly payment of $722.27 versus $478.57 per month for a 30-year program.  The $243.70 extra per month adds up to $43,866 over the 15-year term of the loan.
However, consider this:  each year that a mortgage amortizes, a smaller portion goes to pay interest…which is tax deductible … while a larger portion repays principal.  As you continue to lose deductions you must earn more pretax dollars to make the monthly payments.  Consult your tax advisor.  Depending on your tax bracket, you may need to earn more than a dollar pretax, say $1.43 per dollar at a 30% tax bracket, to pay each nondeductible dollar.
After accounting for lost interest deductions, let's look again at this scenario.  You would need   $154,750 in pretax income to pay off the 15 year loan.  But with more dollars going to interest, you would need to earn just $146,442 to make 15 years of payments ($8,6142) on the 30-year loan.  The difference, $8,308 is the  cost of making extra payments totaling $43,866 on the 15 year loan .
Although you still owe $86,142.43 on the 30 year mortgage after 15 years, the lower payment lets you save $243.70 per month.  If you have the discipline to invest these monthly savings, say in stocks or mutual funds, and the portfolio returns 10% after tax over 15 years, it could grow to enough to pay off your mortgage with a few dollars left over.  ……All food for thought perhaps, in a perfect world.  Consult your personal financial advisor.
Here's an example of one solid strategy if you select a 30 years program…make one extra payment each year on the anniversary of your loan, you will pay off your 30 year mortgage two years four months early, saving $8,322.24.
The bottom-line advantage of a 30 year mortgage is flexibility.
RECENT MARKET STATISTICS
Pinellas County…
David Bennett, CEO of the Pinellas Realtor Organization, reports some powerful numbers ending the first quarter of 2017 in our County. Dollar Volume for Townhomes/Condos was $199.3 million in March 2017, an increase of 35.6% from $147.0 million in March 2016. Dollar Volume for Single Family Homes increased 21.5% year-over year, with $408.9 million in 2017 versus $336.6 million in March 2016.   Median time for contract and sale has reportedly decreased across the board.  The Median Sale Price for Single Family Homes was up 15.0% from last year, at $230,000 for March 2017 versus $200,000 for March 2016. Average Sale Price for Single Family Homes grew 16.0%, at $299,356 in March 2017 versus $258,152 in March 2016. The Median Sale Price for Townhomes/Condos was $139,000 for March 2017, up 4.5% from $133,000 in March 2016. Year-over-year, Closed Sales for the Single Family segment were up 4.8%, and Closed Sales for the Townhome/Condo segment grew an impressive 26.3%.
New Listings for Single Family for March were 1,607, up 4.8% from last March, at 1,533. New Listings for Townhome/Condo for March 2017 were at 1,063, up 5.6% from 1,007 in March 2016. The strong seller's market grew even stronger in March, with Months Supply of Inventory down 6.9% year over-year for Single Family Homes, with a 2.7 Month Supply this March, as compared to a 2.9 Month Supply in March 2016.   Months Supply of Inventory for Townhome/Condo fell an astounding 15.0%, with 3.4 months in March 2017 and 4.0 months in March 2016.
Representing more than 8,000 members, the Pinellas Realtor® Organization is one of the Tampa Bay area's largest professional trade associations. The organization advances and promotes the real estate profession through professional development programs, government affairs, and political advocacy and maintains a high standard of conduct by real estate professionals through professional standards training and administration.
Two Historic Market Graphs,  Pass-a-Grille Area. ( including Don Cesar, Pass-a-Grille and Vina del Mar)