• INSIGHT AND STATISTICS, REAL ESTATE MARKETS…HOW ARE WE DOING?….
• WORLD CLASS SERVICE
• IN MY NEIGHBORHOOD
INSIGHT AND STATISTICS, REAL ESTATE MARKETS…HOW ARE WE DOING?
Reports from the National Association of Association of REALTORS® (NAR) reflect nationwide statistics, and of course, the Pinellas Realtor Organization (PRO) provides a monthly statistical study of our local market activity, month over month over month, and year to year. In reviewing these reports keep in mind, individual real estate markets are local, they are often seasonal, or challenged by other events, and they are cyclical. Even sub-markets such as single family, condos, apartment buildings, office or retail, can experience "bubbles" (generally meaning "over supply") within a strong overall real estate market.
Selling a Lifestyle, Specializing in you….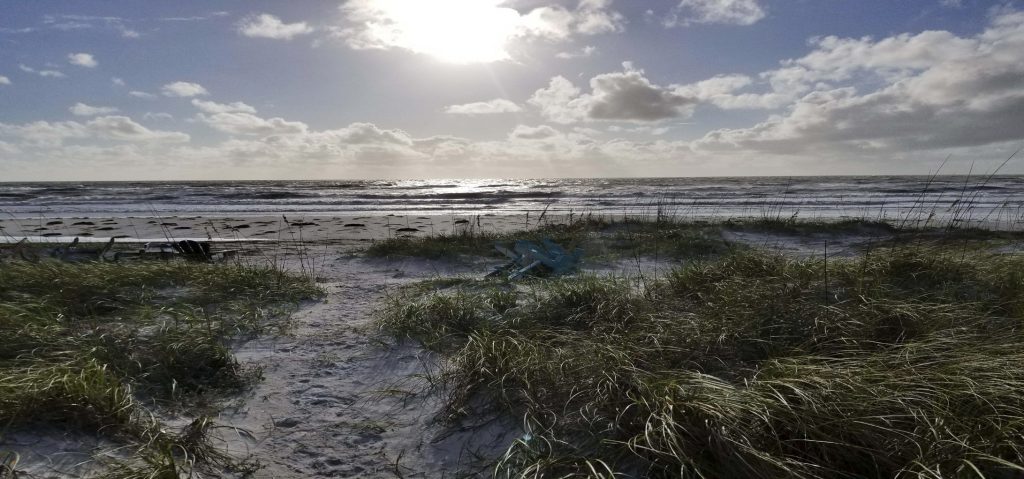 Never the blind optimist, bless us all who must live by the sea…There is no better place for me, every day is a gift!.
Just over a year ago, August 5, 2016, FloridaRealtors.org published an article by Larry Kendall, author of Ninja Selling,
called "Bubble trouble? Four fundamentals you need to know."
" 'Are we experiencing a real estate bubble?'…This is a question we're being asked more and more by customers,
investors, media and even our team members. Dr. Lawrence Yun, chief economist for the National Association of
Realtors, doesn't see a bubble at the present for three reasons:
1. A shortage of supply in both new and resale housing. Bubbles are usually the result of oversupply.
2. Interest rates are lower now than in the bubble years of the mid-2000's resulting in better affordability.
3. There is no sub-prime lending causing people who are unqualified to buy housing and then default."
And here we are a year later, FloridaRealtors.org today published this news: " – Oct. 24, 2017 – U.S. housing markets
are expected to remain healthy through at least the end of 2018, with no housing bubble in sight and no projection of
home prices falling, according to the Fall 2017 edition of The Housing and Mortgage Market Review (HaMMR), released
by Arch Mortgage Insurance Company.
The HaMMR features the Arch MI Risk Index, a statistical model based on recent housing market indicators. The index
suggests that over the next two years, the probability of home price declines in America's 401 largest cities averages
just 4 percent – an unusually low number.
The trend reflects broad-based favorable fundamentals, such as a tightening job market, relatively low interest rates, a
low number of homes for sale and an overall housing shortage."
A well considered study/forecast of the real estate cycles in any given market will include four fundamentals, according
to Mr. Kendall. These are employment, appreciation, affordability, and supply vs. demand ratios. As always, consult
your real estate professional who is experienced in the market of your choice for study sources, and for understanding
beyond the plethora of often misleading valuations and false realities offered on-line.
The National Association of REALTORS® (NAR) reported nationwide existing home sales were slightly higher in
September than in August, but were lower on a year-over-year basis for the first time since July 2016. Existing-home
sales totaled 5.39 million, a 0.7 percent increase from August but a 1.5 percent decrease from one year prior. Inventory
increased 1.6 percent to 1.90 million, 6.4 percent below one year ago.
"Home sales in recent months remain at their lowest level of the year and are unable to break through, despite considerable
buyer interest in most parts of the country," says Lawrence Yun, chief economist at NAR. "REALTORS® this fall continue
to say the primary impediments stifling sales growth are the same as they have been all year: not enough listings—
especially at the lower end of the market—and fast-rising prices that are straining the budgets of prospective buyers."
Inventory is currently at a 4.2-month supply whereas a 6 month supply is considered a balanced market that equally
benefits buyers and sellers.. According to Danielle Hale, Chief Economist for Realtor.com, "Inventories also continue
to plunge, creating challenges for buyers across the country. On the bright side, we're starting to see home price growth
slow down, with sale prices up only 4.2 percent from a year ago." (RIS Media, 10/23/17).
David Bennett, President and CEO of the Pinellas Realtor Organization, reported September's numbers for our local
real estate market this week…."…it comes as no surprise that Hurricane Irma made somewhat of an impact on the real
estate market. Before you get too concerned, there are some important takeaways from this month's statistics. Yearover-
year, Closed Sales for the Single Family segment in September were down 25.3%, but this is directly related to the
length of time businesses, schools, and other institutions were closed before and after Irma's impact. Median Sale Price
for Single Family Homes was up 11.7% from last year, at $248,000 for September 2017 versus $222,000 for September
2016 which is a strong indicator that the housing market was just delayed, rather than derailed."It should also be noted
that there were only 20 business days this September, and even if title agencies, banks, and other major players in the
market were only closed for four days, that is 20% fewer business days to get things done."
Also factored into the Irma-related drop in closed sales… financed
transactions were delayed before and after Irma passed, because
insurances could not be bound. Additionally, after a natural disaster suchas Irma, it is the general procedure of lenders to employ local appraisers to survey each property for damage prior to proceeding with any closing, since the property is the lender's security for the purchaser's loan. I hold open house nearly every weekend, most recently, and repeatedly, in Pass-a-Grille at the southernmost end of St. Pete Beach. I assumed there would be a drop in the number of visitors immediately before and
perhaps for some weeks after Irma, compounded by our intra-season time of year. I was astounded last weekend to have close to the largest open house attendance I ever recall, prospective buyers and visitors from around town, Tampa and Orlando and across our State, as usual, but also a number of out of state groups came by, including a very determined couple from Dallas (Harvey) who have decided they want to buy here, two individual investors, one from Connecticut and the other New Jersey
(Sandy), among visitors from Georgia, Kentucky, and Maryland. What a positive indicator this day was for me. We are doing okay! I am selling a lifestyle and people are coming to buy it. …And not only for those investing in owner occupied or second homes.
As I write this, 10/24/2017, FloridaRealtors.org reports: NEW YORK – Oct. 23, 2017 –" Real estate observers say that house flipping, which declined after the financial crisis in 2008, is on the rise again, thanks to low interest rates and rising home prices. Last year, 5.7 percent of all home sales were flips, the highest level since 2006, according to Attom Data Solutions." I see this happening very close to home! And beside conventional financing, savvy investors are finding hard money lenders back in town, no income verifying but tightly secured with substantial down payments, higher interest rates, for quick cash, short terms.
WORLD CLASS SERVICE
BRAVO! to the fine group of real estate professionals, the Board of Directors of the Pinellas International Council, with whom I have been honored to serve since the height of the Recession 8 years ago…. The work ethic, cooperative
attitude, passion and generosity of each and every member has truly been the "wind beneath my sail."
In a letter to the Pinellas Realtor Organization from the National Association of Realtors dated October 13, 2017:
"I am pleased to inform you that your association's Global Business Council has been
named a Platinum Council in the 2017 Global Achievement Program. Reaching the
Platinum award level places you in the top 11% of councils operating nationwide.
I hope you are as proud of this achievement as we are of the hard work and dedication
that your association has contributed to raising members' awareness of global business
in your local market. Your council has demonstrated the utmost commitment to helping
members capture their share of the global real estate market in the United States, in
addition to connecting your council and members to the global community in your area.
Enclosed please find your Council's Platinum badge. On behalf of the 600,000 REALTORS® represented by Global Business Councils across the country, we thank you for your efforts and congratulate you on your outstanding achievement…."
Financing Tips:
For investors who want to make a cash offer to purchase, there are loan programs one can set up to close after the
purchase, especially for owner occupied or second home buyers. There are also investor (flipper) "hard-money"
loans for good credit, substantial down payment, $100k minimum purchase… for example, 40 to 50% down, no tax
returns… quick cash loans are available if secured by low LTV (loan-to-value) loans for high credit score investors,
currently around 9 to 12% annual interest rate amortized over 30 years carrying short term balloons up to five years.
IN MY NEIGHBORHOOD
We meet any challenge!…Amid an assortment of potholes and pitfalls over the Spring and Summer months just past, I
sold three properties right in the midst of our Pass-a-Grille road construction dust bowl.
No one works for you like I do…